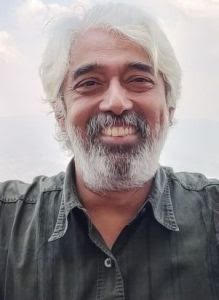 POSTS - Managing Committee member
I am Radhakrishnan here, based out of Secunderabad. I have been flying since 2017 mostly in Kamshet. I am currently working as the CTO of a company developing hardware devices and software for smart farming and smart irrigation. Previous to this assignment, I was heading the technology team of a software products company. 


I had been volunteering for PAI, helping with the memberships, renewals, generating, printing and dispatching membership cards since 2018. I was also involved with the housekeeping and maintenance of the PAI website during this period. In 2019, I joined the PAI team as a Management Committee member, Secunderabad.


I can contribute my technical skills for any Information Technology requirements of PAI. I have been leading diverse teams of different sizes and can help in managing technology projects for PAI.